Been Dreading Going Back to Your Gym Post Covid?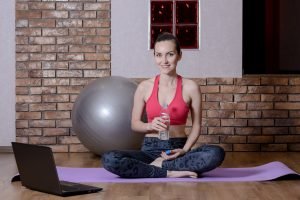 Have you been dreading going back to your gym post Covid?
You know, that place where large numbers of strangers come and go? Where that guy leaves his towel on your bench and that girl sweats it out on the treadmill that you are about to jump on next? And who knows if member #1045 washed his hands after using the loo.
Chances are, you may want to avoid that gym for a while. But then, what about the fitness you have been working so hard for? Its tough to keep on track and keep progressing whilst there isn't a gym available to you. Its no secret that working out at home just isn't the same. 
Your health and fitness is your number 1 buffer against any virus and you need to keep that up, at a facility where you can feel safe to do so.
Why Spartafit?
At SPARTAFIT, we have a small community of friendly people who work hard for their fitness where there's an extra layer of trust.
All new members are to be screened by way of a virtual or in person interview before training commence to ensure that you are mentally, physically right to start.
Our facility is well ventilated and equipment cleaned regularly. We make it easy to space out a small group of members for safe social distancing. You will be given a designated area for you to workout in and guided meticulously via our state of the art coaching or personal training.
Best of all, each workout ends with a stress releasing stretch session and a cold FITAID!
FAQS
Got questions? Shoot us a private message or book your no sweat intro now!
Get ready to hit the ground running when we are at level 2!!

www.spartafit.co.nz/nosweatintro/
#keepmovingforward #biggyms #microgym #supportlocal #getfitfaster #fitter #immunesystem #strongertogether #strong #northcote #birkenhead #hillcrest