Have you ever watched professional sport and wondered what it would take to be like them? Well, it takes a phenomenal amount of GRIT, training, and mental strength. So, what's stopping you from becoming an athlete?
Here at SPARTAFIT we believe everyone can train and perform like an athlete! And hey… it's more fun because you don't have the pressure to perform on television.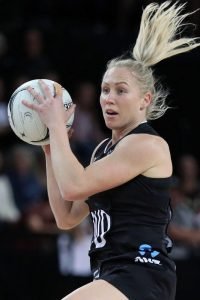 Laura Langman. Even though retired, is one of New Zealand's fittest netball players and is a big motivation for young netball players and the sporting population. She received a score of 20+ in the yoyo test which is phenomenal. Herself and most professional netball athletes have impeccable hand eye coordination and general strength to support their body when jumping, passing, and receiving the ball. They train at high intensities in which they reach approximately 70-100% max speed to ensure their bodies are conditioned for game day.
High intensity interval training (HIIT) is one of the fundamental types of training used for netballers to improve their overall fitness. This method of training can even be performed in the comfort of your own home using your own bodyweight as well as in the gym. HIIT training will help improve muscle tone and definition whilst also improving your cardiovascular fitness. Ensuring you get the best of both worlds. If you are looking for an all-round "toned" physique and general cardiovascular health. HIIT training is an ideal way to do so.
The overall, strength of a netball player and athletes in general, is phenomenal and at a standard that is important to aim and achieve.
Here at SPARTAFIT we provide several different training methods including High intensity interval (HIIT) training. So come on down to the studio and give HIIT training a go.
Email us at [email protected] or Ring us at +64 9418-3178