Covid 19 Self Isolation Home Workouts!
Recently we have partnered up with the good people at Solid Strength Equipment bringing you at home training  + kettle bell package.
If you are in self isolation mode and want to get your sweat daily on, we can help! Lets workout together from our bubbles!
Name the size of your kettle bell and we will order them for you. Provide you with 14 days of workouts to do them at home = )
Interested? Get in touch via
Here is a couple of goodies
https://www.spartafit.co.nz/6-week-challenge/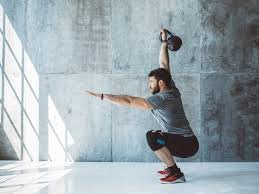 Franabell: For Time. 21 KB Thrusters. 21 Burpees. 15 KB Thrusters. 15 Burpees. 9 KB Thrusters. 9 Burpees
Jimbo: 12 Min Amrap. 40 KB Swings. Run 400m. Perform this couplet as many times in 12 minutes – scoreis number of rounds completed in that time.
SELF ISOLATION ONLINE TRAINING!
SPARTAFIT have got you covered, truly. The team at SPARTAFIT want everyone to Online Training to be able to keep on track and progressing through the lockdown.
We've just developed a comprehensive Self Isolation Online Training that you can do at home! Complete with video instructions for you to follow through and keep your daily Sweat when you feel like a home workout.
In addition, home mobility (yoga) workouts with videos to keep your joints mobile.
We would like to make this available to all members at SPARTAFIT.
We know its hard being in isolation and keeping active but the team at SPARTAFIT encourage you to keep active and try your best whilst you have the time to work on yourself !
check out some more at home workouts at the link here;
https://www.self.com/gallery/best-at-home-workouts-bodyweight
Check out our blog for more posts you can read while your at home;