COACH MIYAGI 
Albeit being mostly behind the scenes these days. Coach Miyagi Jordan accumulates over 20 years of training experience both in New Zealand and abroad, when attending his class you shall drop all expectations of a generic gym class, there will be no AMRAP, no 3 sets of 10, and no workouts will be repeated, ever!
One thing is for certain, you are going to have fun sweating buckets, pushed to your potential both physically and mentally.
True fitness, in Miyagi Jordan's words, is a mental game, and suffering, can be beautiful too!
Miyagi Jordan is available for personal training, online coaching, team training, corporate events and public speaking engagements.
CERTIFICATE IN PERSONAL TRAINING
BACHELOR OF BUSINESS -MARKETING AND MEDIA
OLYMPIC LIFTING CERTIFICATE
CROSSFIT LEVEL -1 TRAINER
TRIBEFIT CERTIFIED
Life Mottos:
" Don't do things half heartdly, you'd get half hearted results"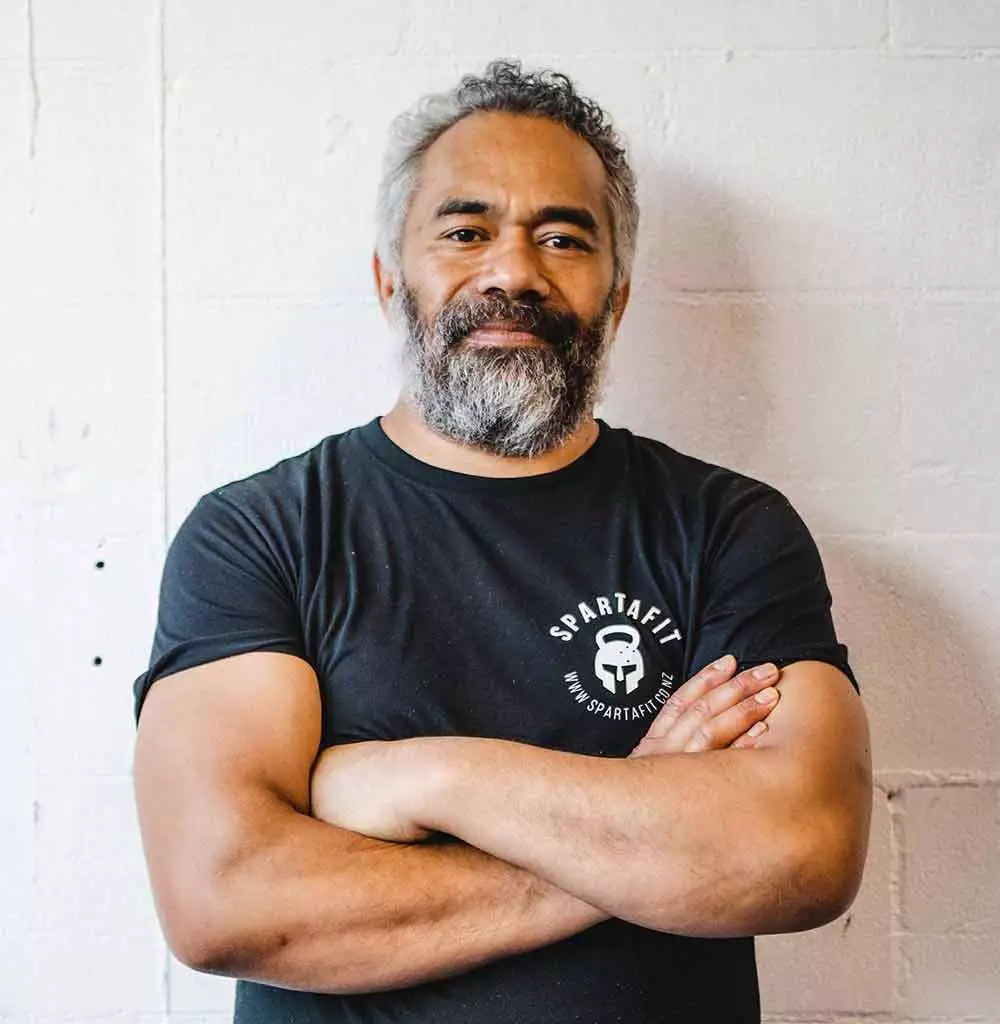 SENSEI SUGA 
Sensei Suga comes with over 20 years of Ninjutsu training which he is very passionate about. He also brings Brazilian Jujitsu and Mixed Martial Arts conditioning experience. His philosophy to training has always been complete and effective self protection training where nothing is left out. He is motivated to maximise the natural abilities of all students with a down to earth attitude.
You will find him at Little Ninja, Karate Kids, SPARTA Bootcamp, SPARTAbox (boxing classes) and Kick boxing classes, one of the friendliest humans on earth and such a great trainer/ coach.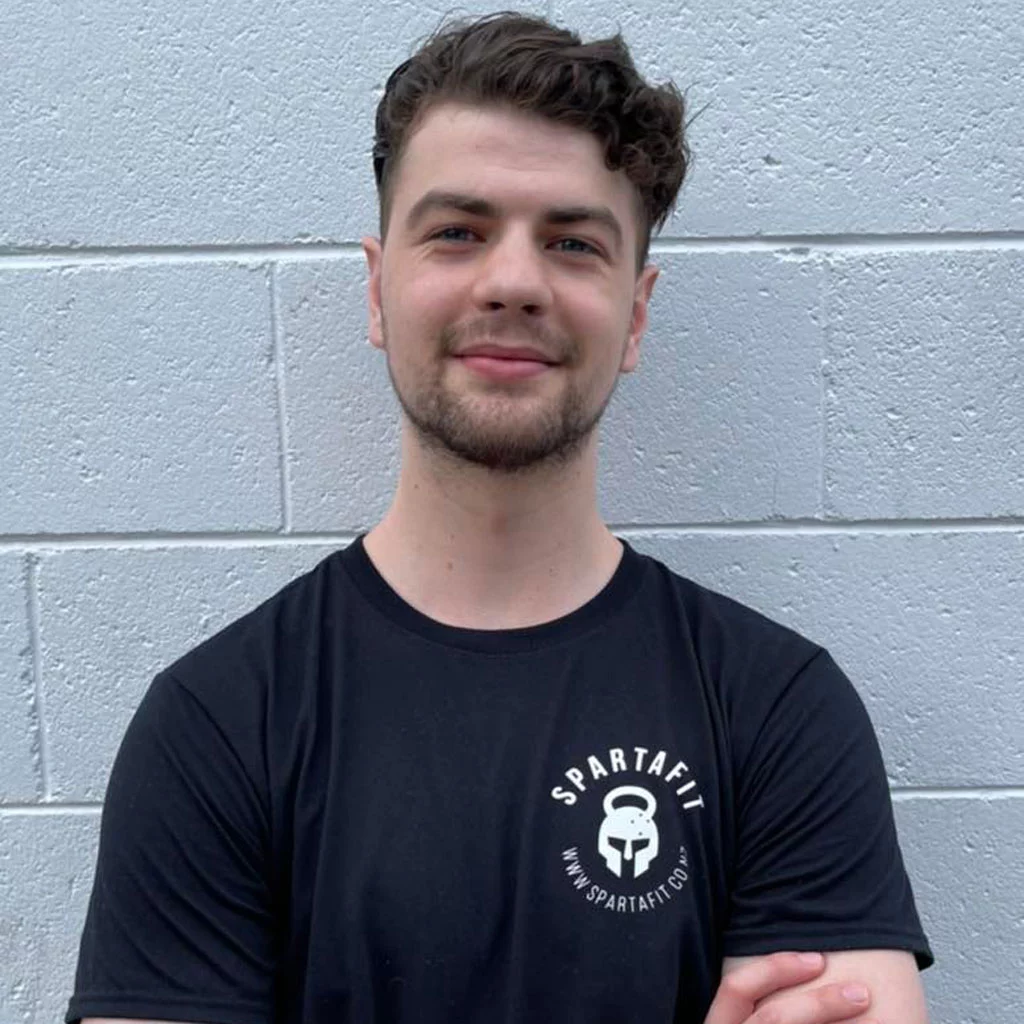 Coach Tom
"You may not be there yet, but you are closer than you were yesterday"
I am a fitness and health enthusiast. I believe everyone can improve their wellbeing and overall health by keeping fit and putting in the extra effort at each session.
I have a Bachelor of Science with a major in Sport and Exercise and a minor in Psychology. I believe in science-based training that delivers results and provides the most effective workout for both body and mind.
This is about working as hard as you possibly can and leaving the gym feeling motivated and inspired to do even better next time.
I am excited to take on this personal training journey and look forward to meeting you all.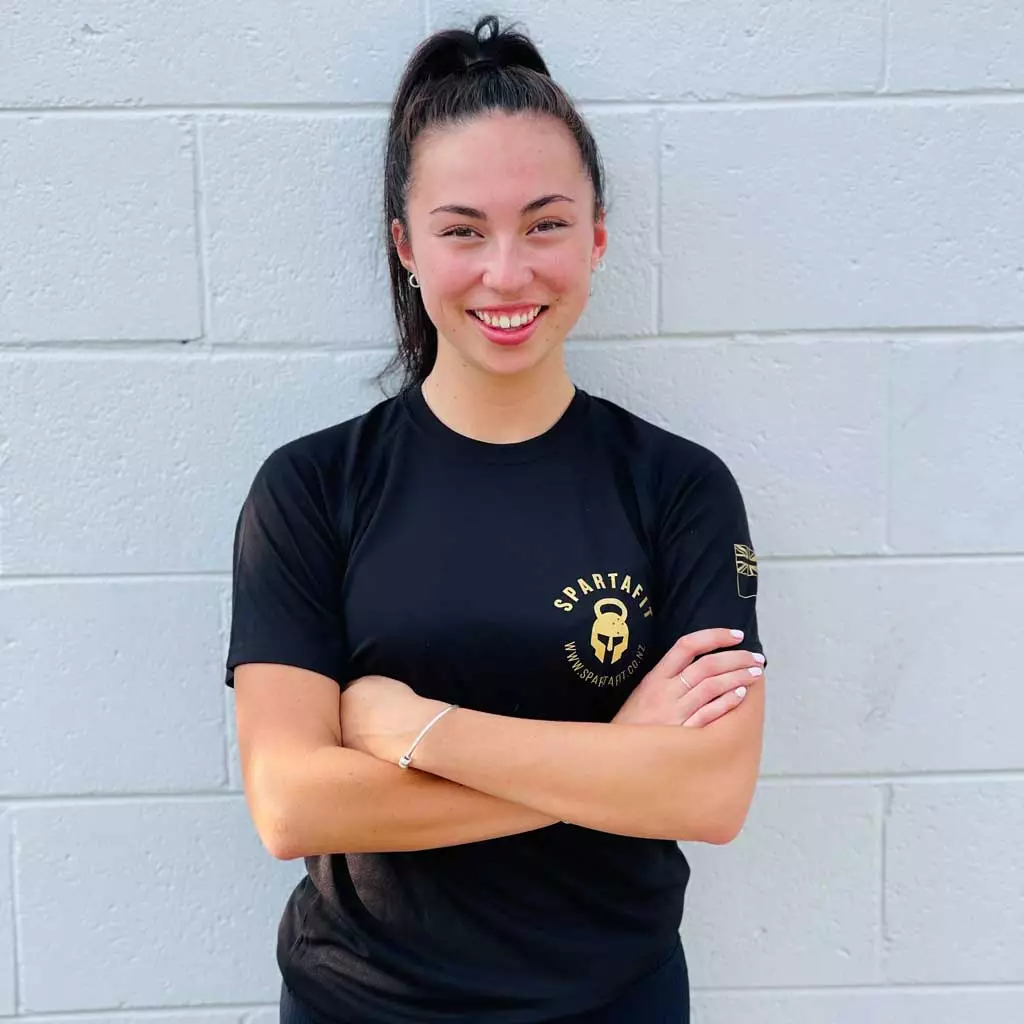 Coach/ PA Amber
Hey! My name is Amber. I currently study physiotherapy and have a certificate in Exercise- Level 4. I play premier netball, so I love to stay active and train in the gym as well as fuel my competitive nature through sport.
For me the power of exercise is truly amazing not only physically but mentally, so seeing people leave the gym with a smile on their faces has me excited!
I am always here for a good chat and look forward to watching you all achieve your goals!
Coach/ Personal Trainer Derek
I've always known I wanted to help people and growing up, it gave me a sense of fulfillment when I helped others achieve their goals. My area of study in Exercise Sciences and Psychology at the University of Auckland is where I found my passion for health and fitness, understanding of the human body, and the limitless capabilities we can achieve.
I am a true believer that ''exercise is medicine''. As a coach, I am excited to help you achieve your personal goals, whether physically or mentally.
I intend to inspire, motivate, and help you believe in yourself and to create an environment that facilitates and encourages personal growth, as you will never know your limits unless you push yourself to them. I am a cheerful and enthusiastic individual working to step out of my comfort zone, so I also will be joining you in your journey of self-growth and empowerment.
I am a firm believer in having a strong and positive mindset and this is because you are what you think. Whether you think you can or think you can't- you're right. Currently, I am in my last year completing a BSc of science, double majoring in Exercise Sciences and Psychology. I also am in the process of completing my level 4 health and fitness personal trainer qualification.
I have had many experiences, working with a wide variety of age groups, such as working as a gym trainer in 2019, placements with Auckland United Football club as a strength and conditioning coach for the youth and men's team, and in my spare time, I love to train family and friends.
*It always seems impossible until it's done- Nelson Mandela
*Believe in your infinite potential. Your only limitations are those you set upon yourself – Roy Bennett
COACH GAB
"Nothing great ever came that easy'
I have always been a firm believer in this quote whether it was in school, gym, or life in general. I have always been ready to learn new things and take on new challenges. I am an ex-competitive swimmer so I am very competitive and willing to do anything that will help me get better at what I do. I have been coaching for just under a little bit under a year but I am willing to learn more to be the best version of myself that I can be so I can change people's lives.
I did my placement here at SPARTAFIT in my second and third years and learned a lot. It was just right that I continued here with the Spartafit family who made me feel right at home.
Fun fact: I am quadrilingual
Currently studying a Bachelors Degree in Sport and Exercise Science
You will leave every training session feeling accomplished with the desire to come back for more when you train with our coaches!